Urban planning
The project was created on a large corner plot, in a quarter where most of the buildings are single-family houses, semi-detached houses and multi-family urban villas. That is why we focused on fragmenting the development so that its dimensions resembled those of the neighbouring buildings as much as possible. The plot also had a "disadvantage" - a heating network runs through the middle of the plot, supplying power to housing estates further away. Its route also has a significant impact on the urban design of the site.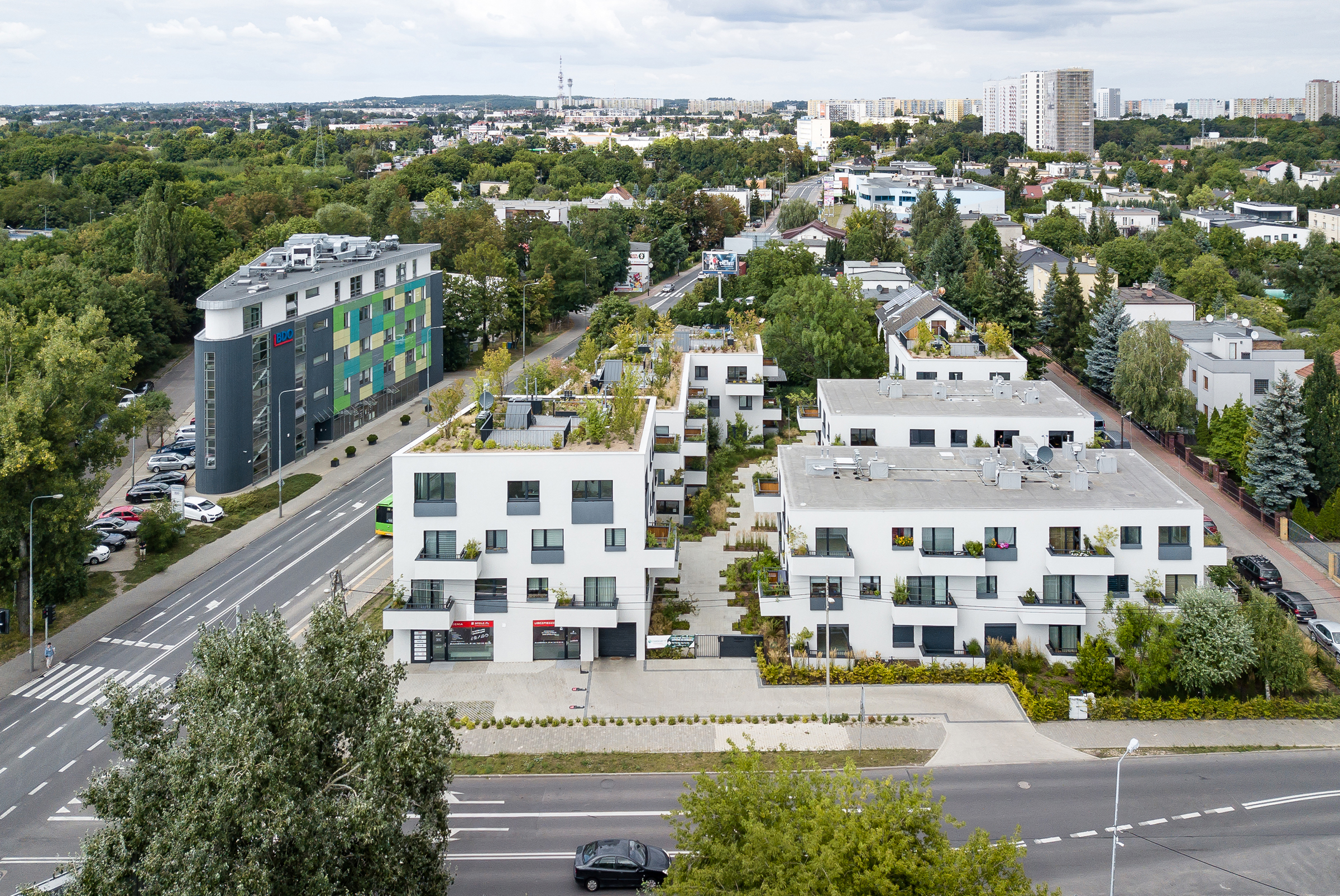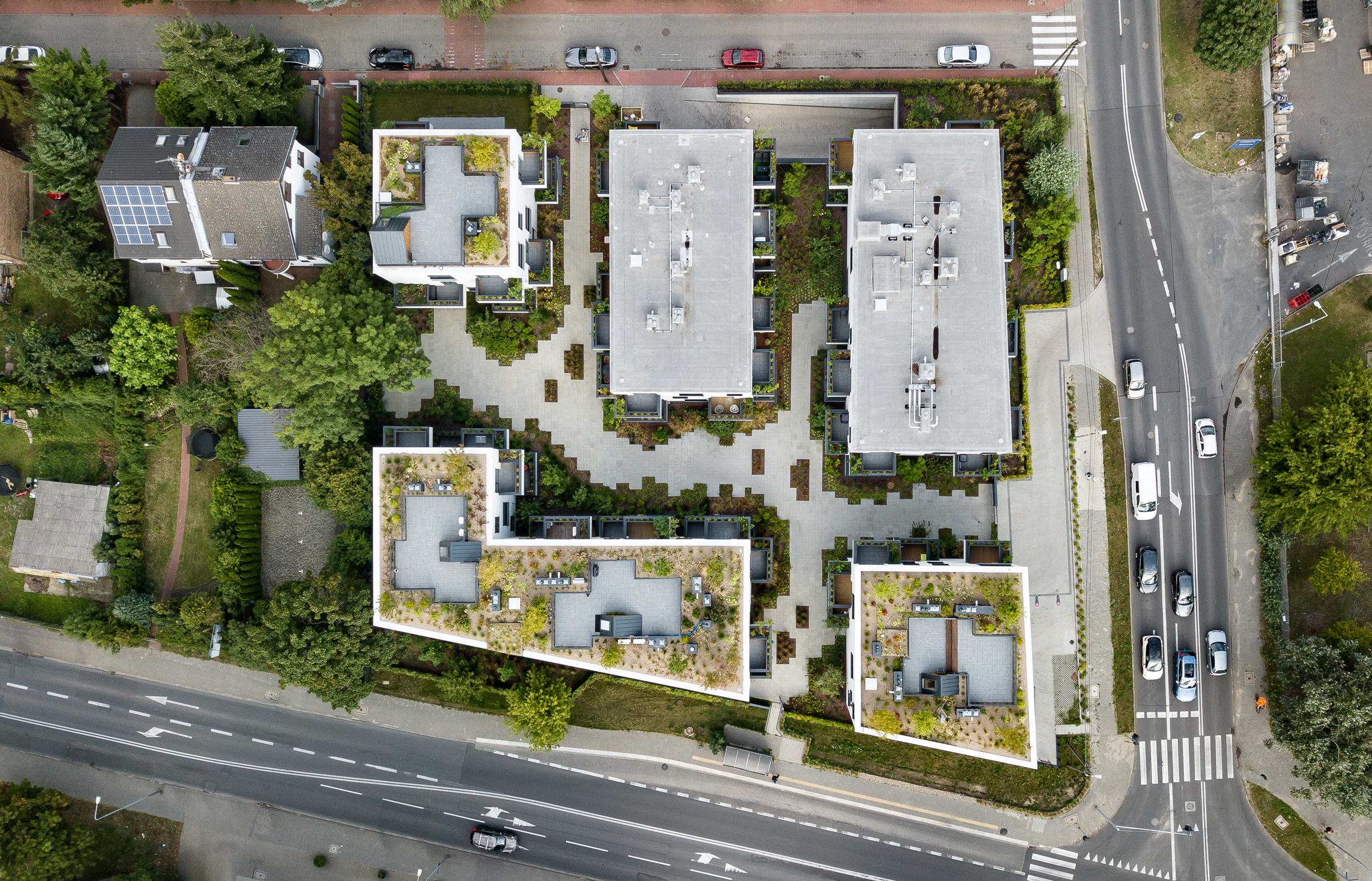 Buildings
The development has been arranged so that the slightly larger buildings are located on the busy streets surrounding the quarter, thus protecting the space between the buildings from noise.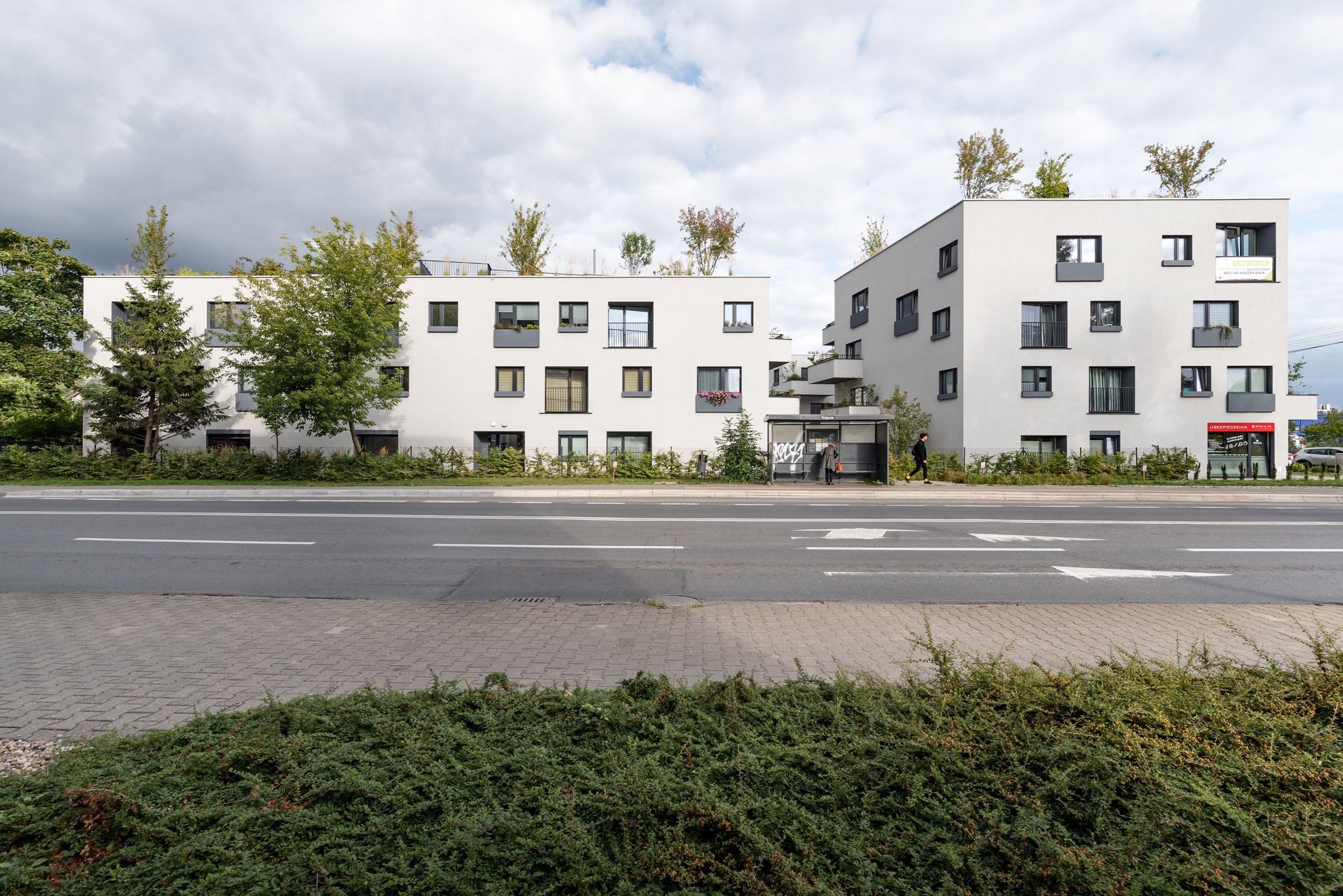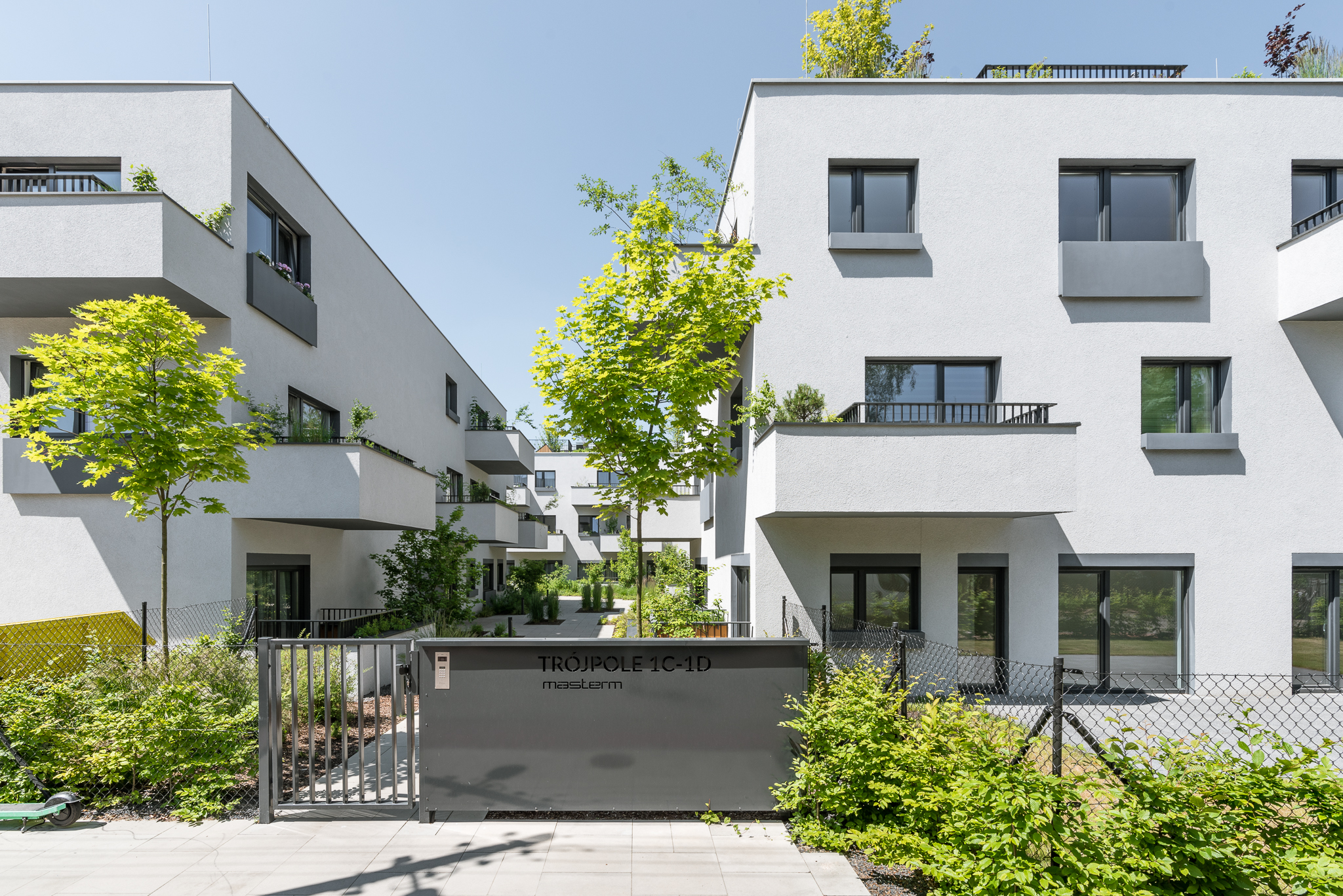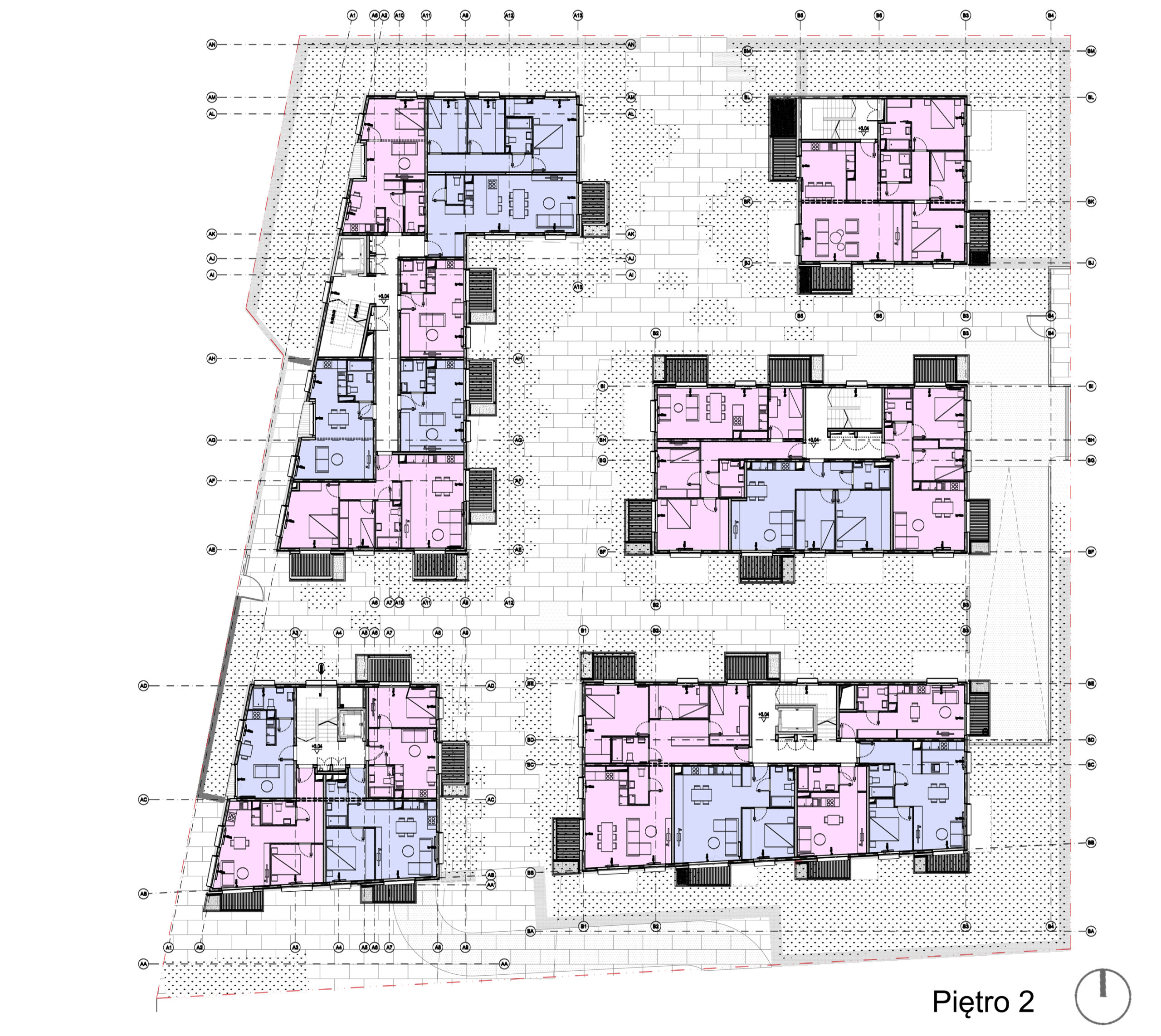 Greenery
The greenery is an important element of the design. All the trees found on the plot have been preserved or replanted, and the underground garage part has been shaped so as not to damage the root system of the large trees located on the neighbouring plots. The entire common space between the buildings has been complemented with small trees, bushes and decorative grasses, creating a unique atmosphere. The balconies and roofs of the buildings have also been provided with greenery.
Photos: Tomasz Hejna LAGOMphoto / Przemysław Turlej Photography