Urban planning
The building closes and forms the last unfinished frontage of Wildecki Square in Poznan. Historically, the plot was only built up with low, detached buildings, not high enough to form a frontage in the urban sense. In the last few decades a one-storey tin commercial pavilion stood here.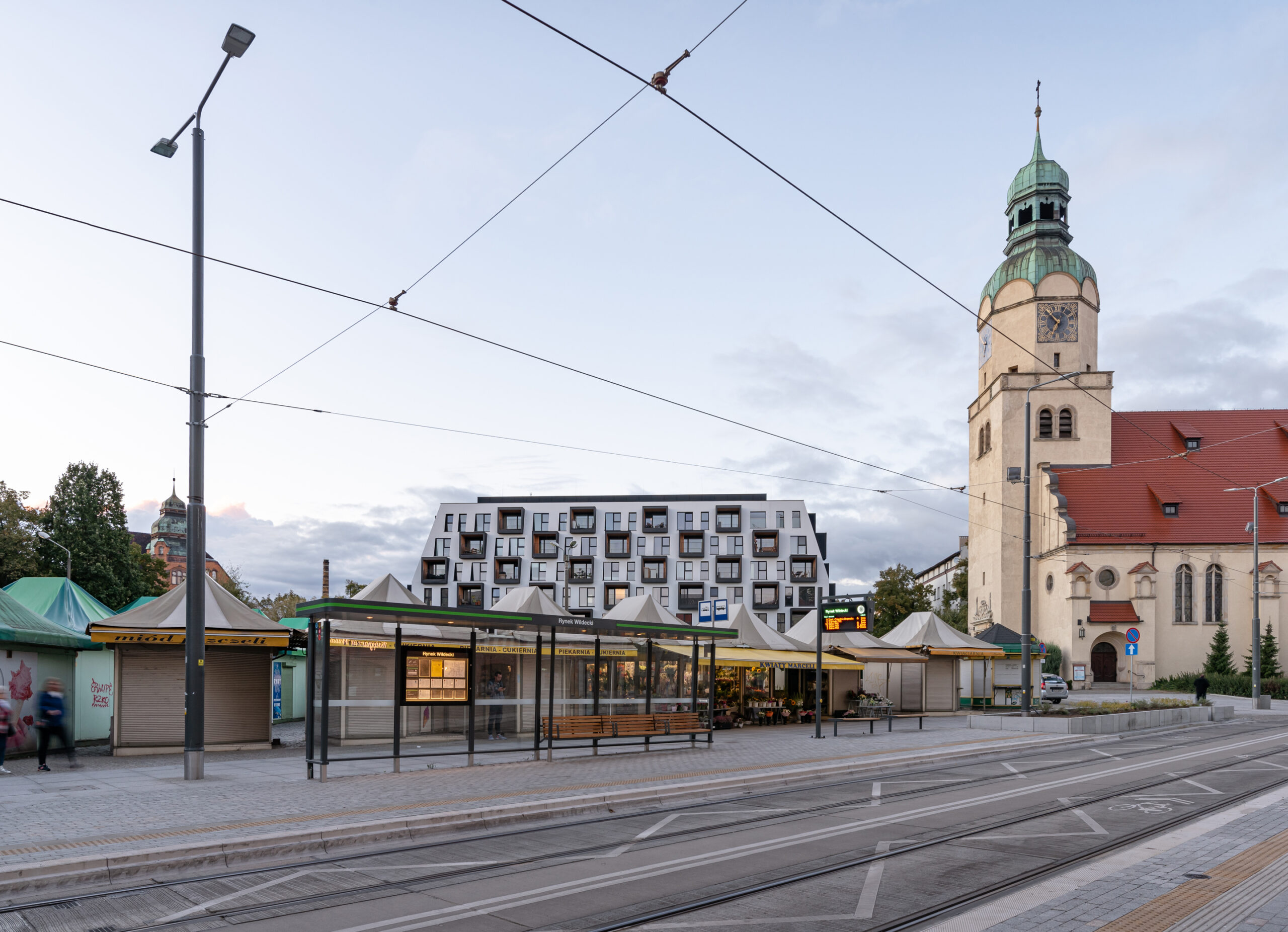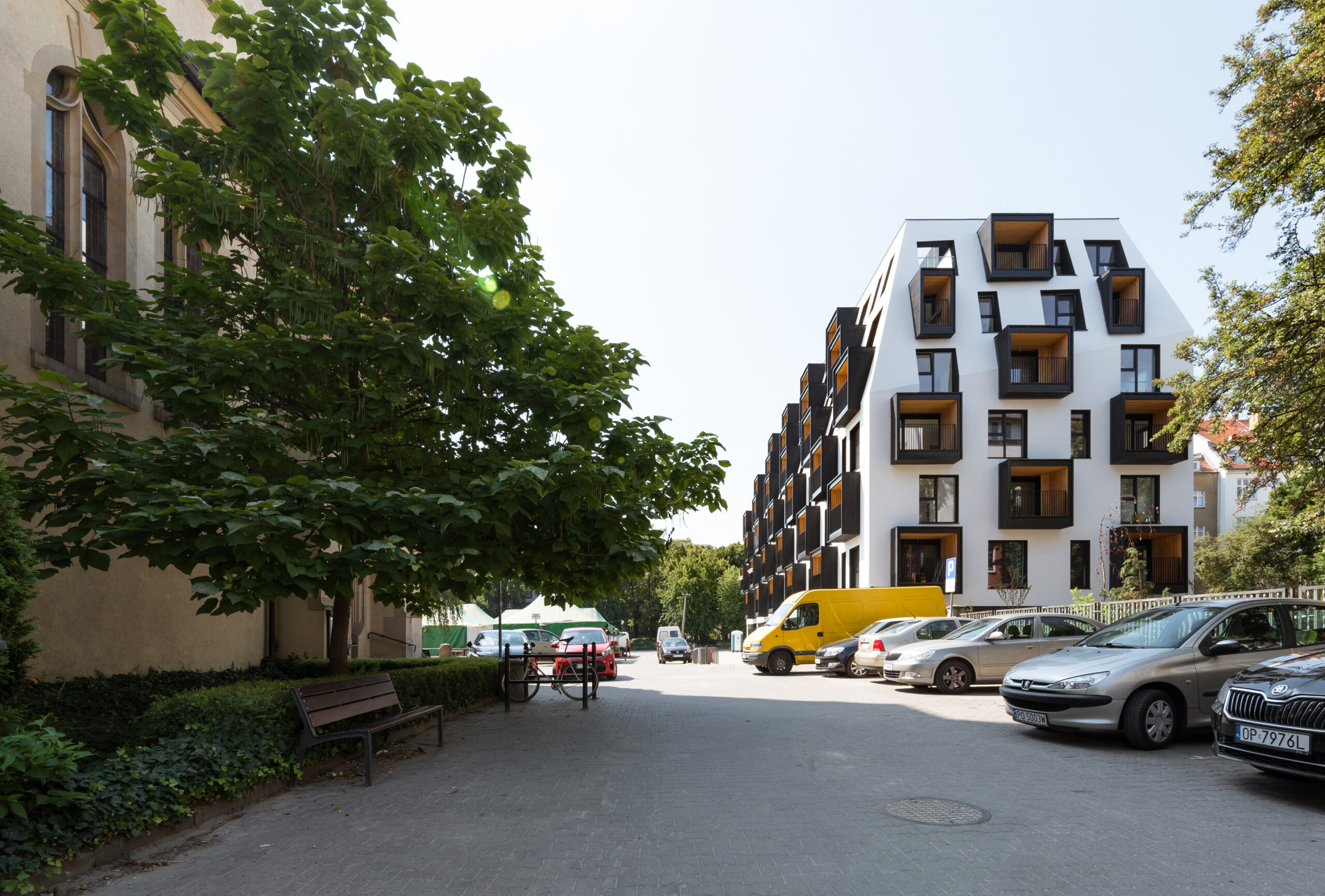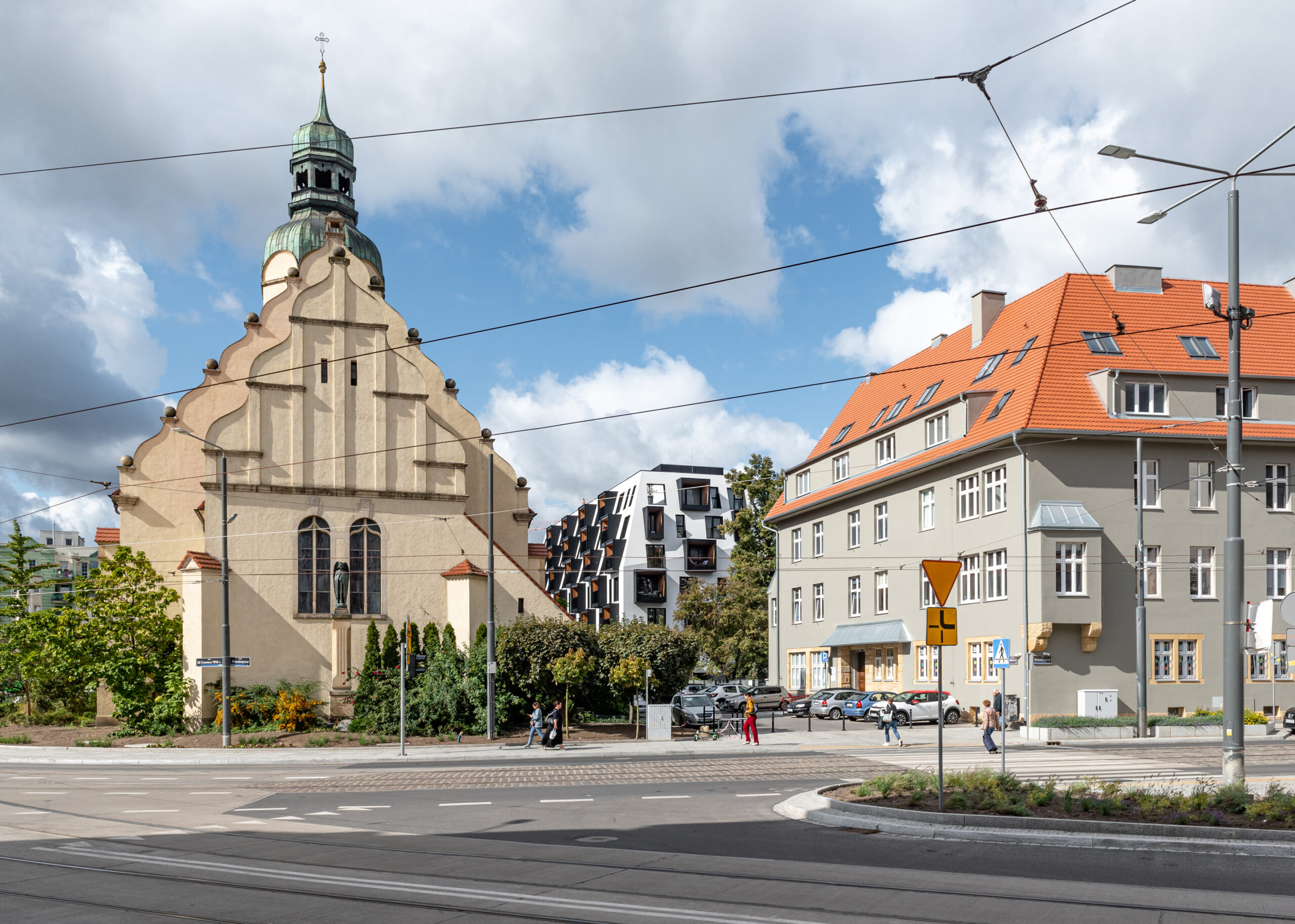 Idea
The facades of typical tenement houses at the end of the 19th century (also in Wilda) reflected the social structure of their tenants. It is easy to notice the characteristic tripartite division: commercial or service ground floor, piano nobile, and the remaining floors inhabited by less affluent residents. Our building was intended to be more democratic in its expression and not to emphasise such divisions. The composition of the façade consists of two parts - the ground floor with commercial premises, and the residential part standing on it, with a uniform appearance.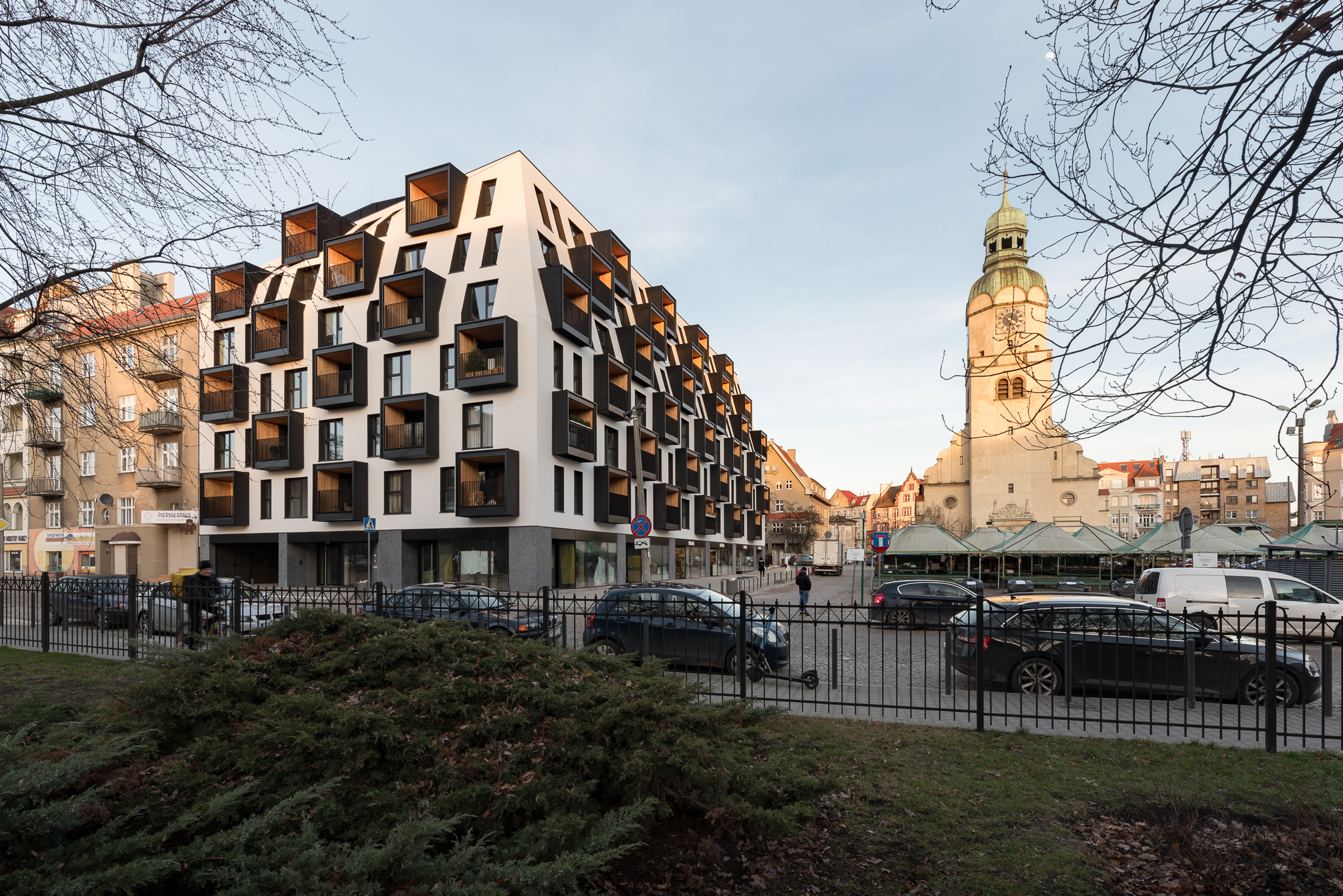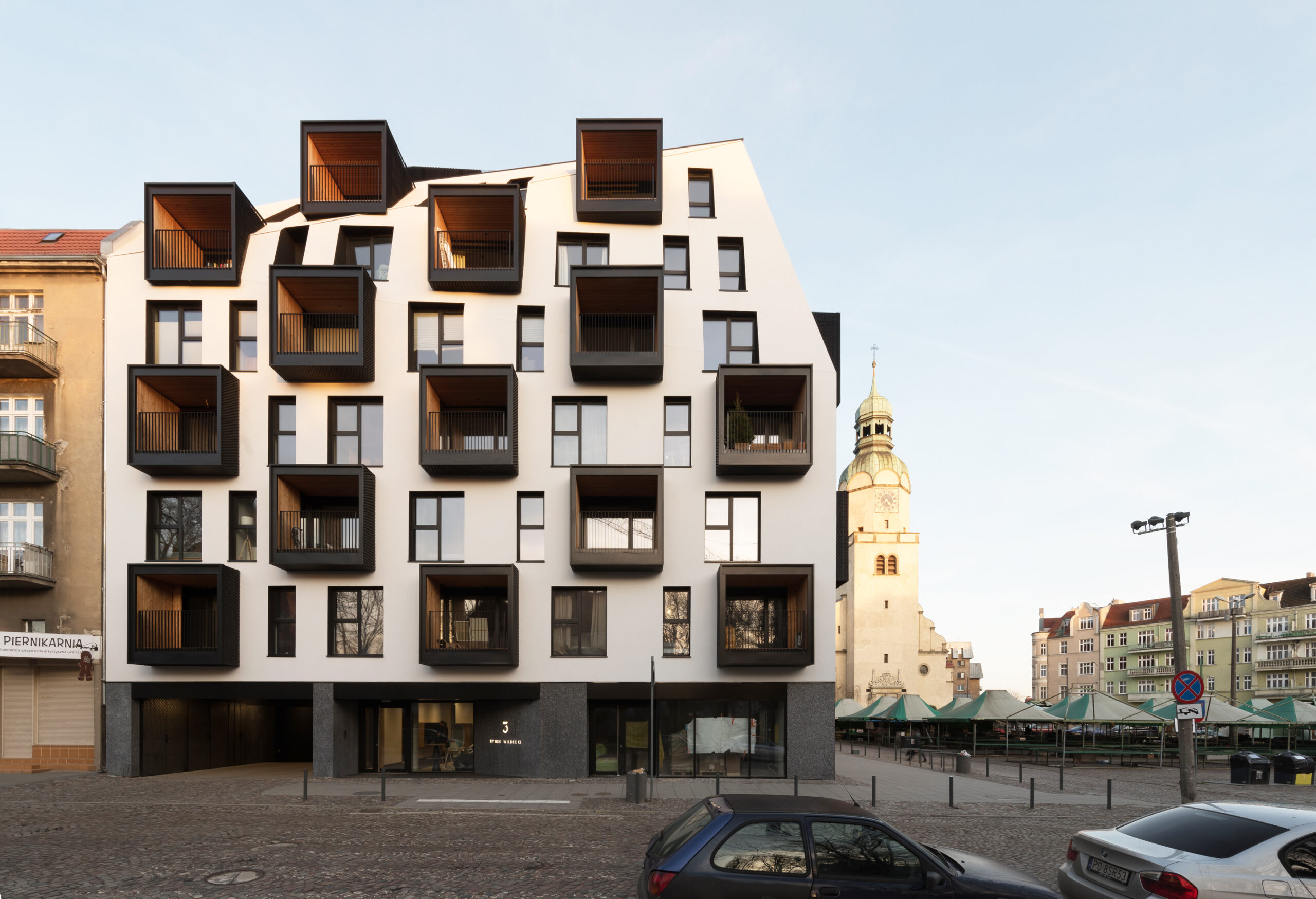 Form
The building is connected to the urban fabric of the surrounding area by a characteristic deviation of the wall above the fourth storey from the vertical. The break occurs at the same height as the eaves of the roof of the Church of Our Lady Queen and the neighbouring building, which used to be a vicarage. Characteristic elements of the façade are the loggias covered with dark grey expanded metal. Their interiors are lined with natural larch planks. The inspiration for their design came directly from the fruit and vegetable crates from the stalls of the market which fills the Wildecki Market Square. It has been the main function and the very core of the social and aesthetic identity of this square for decades.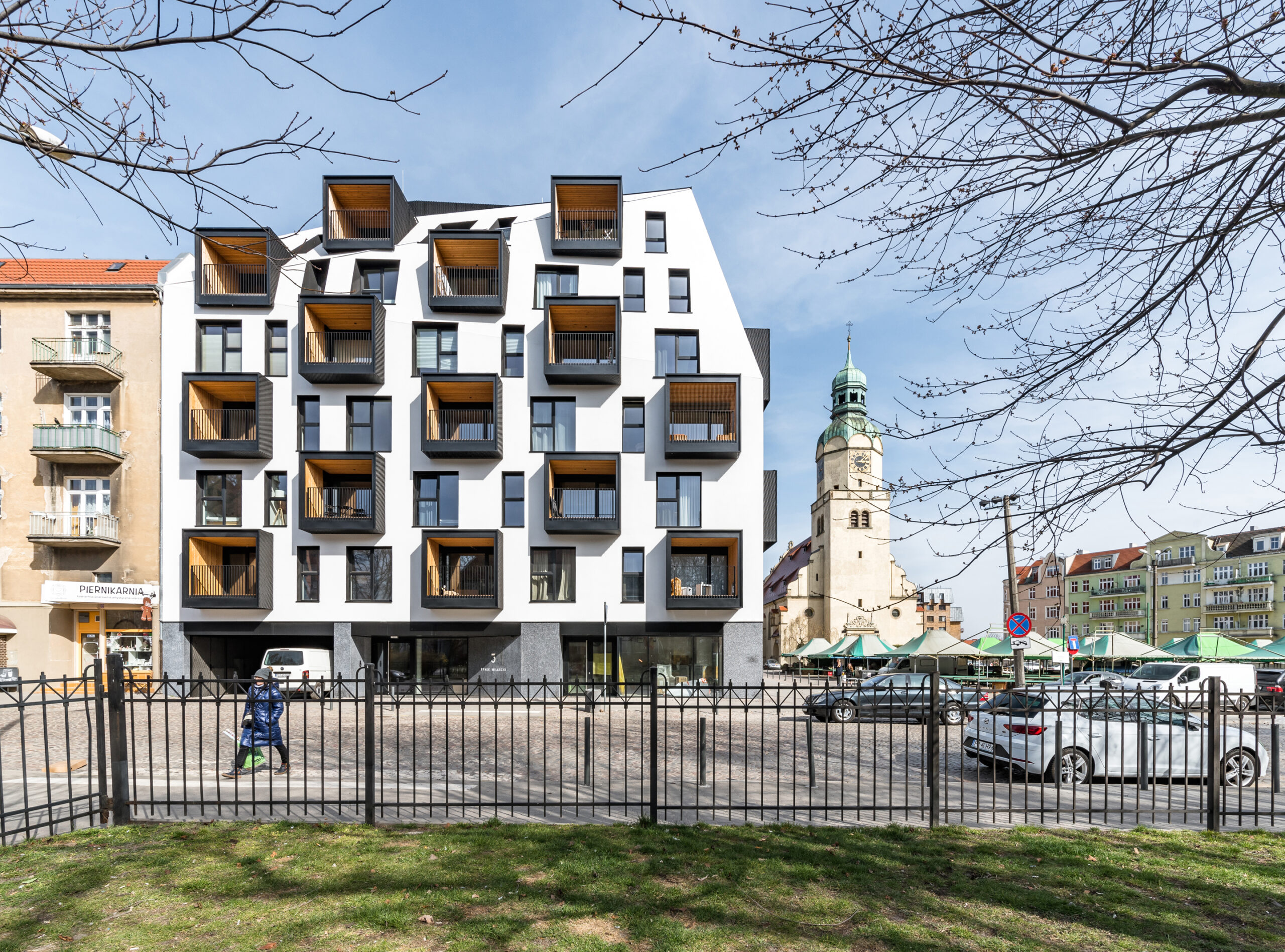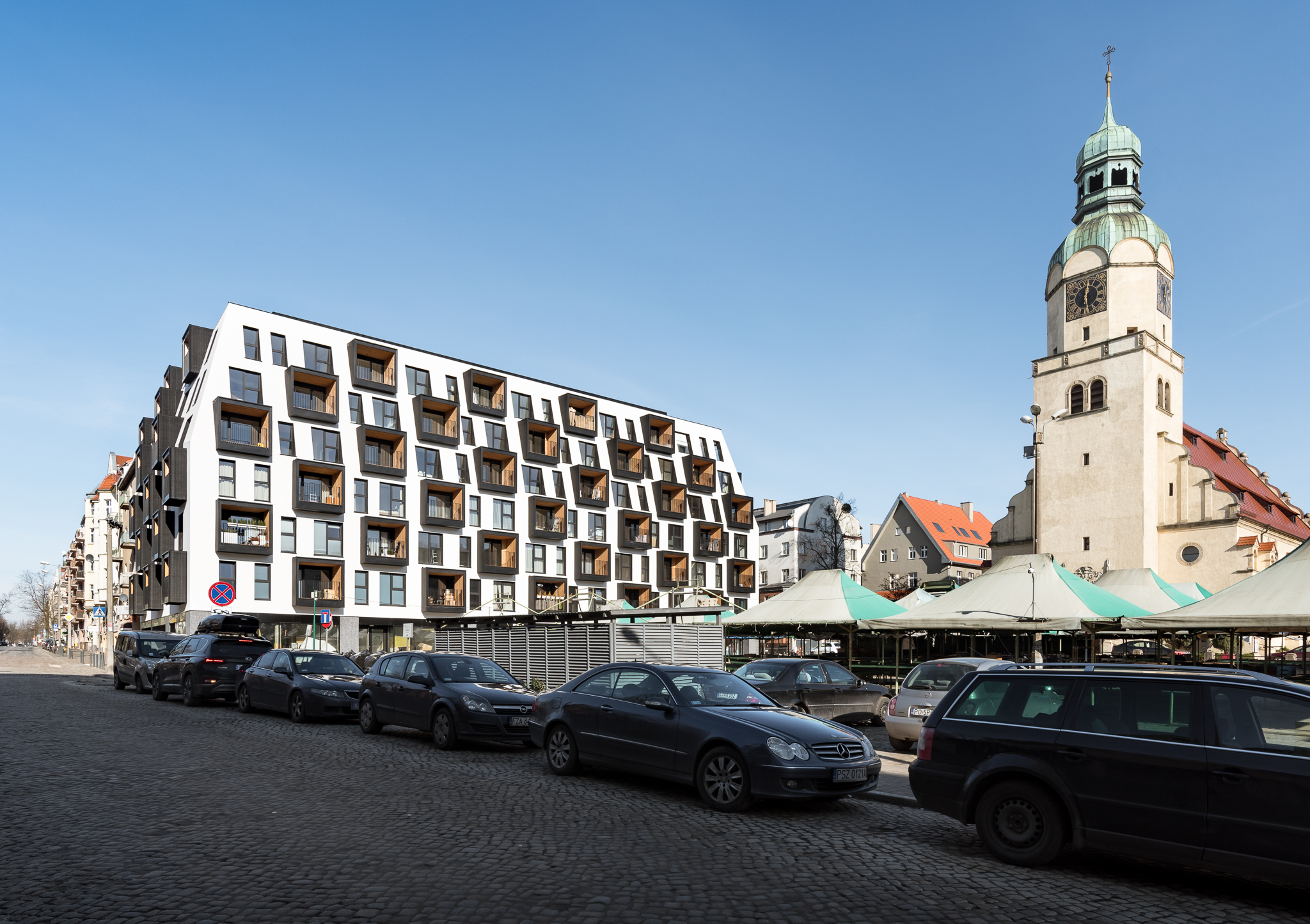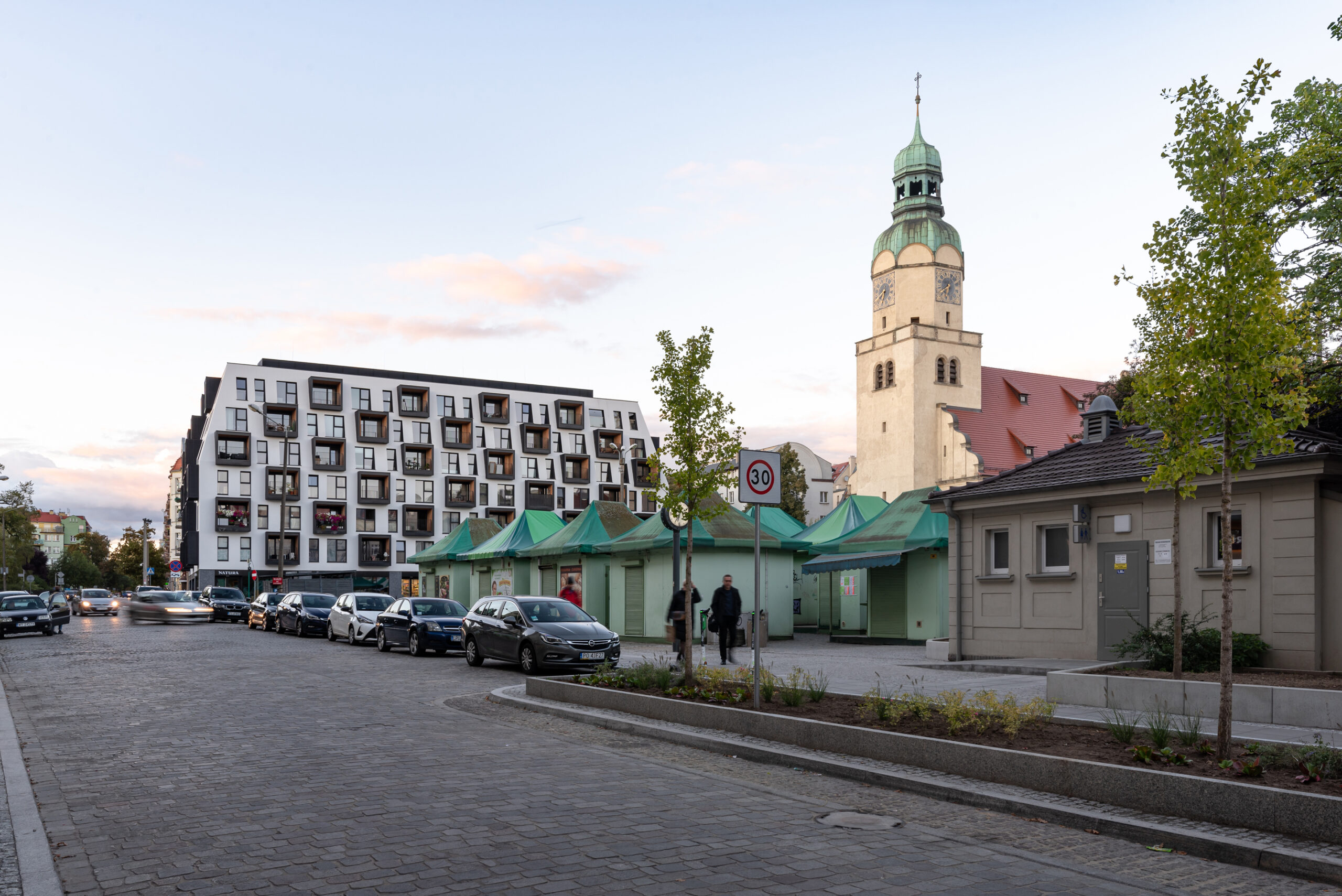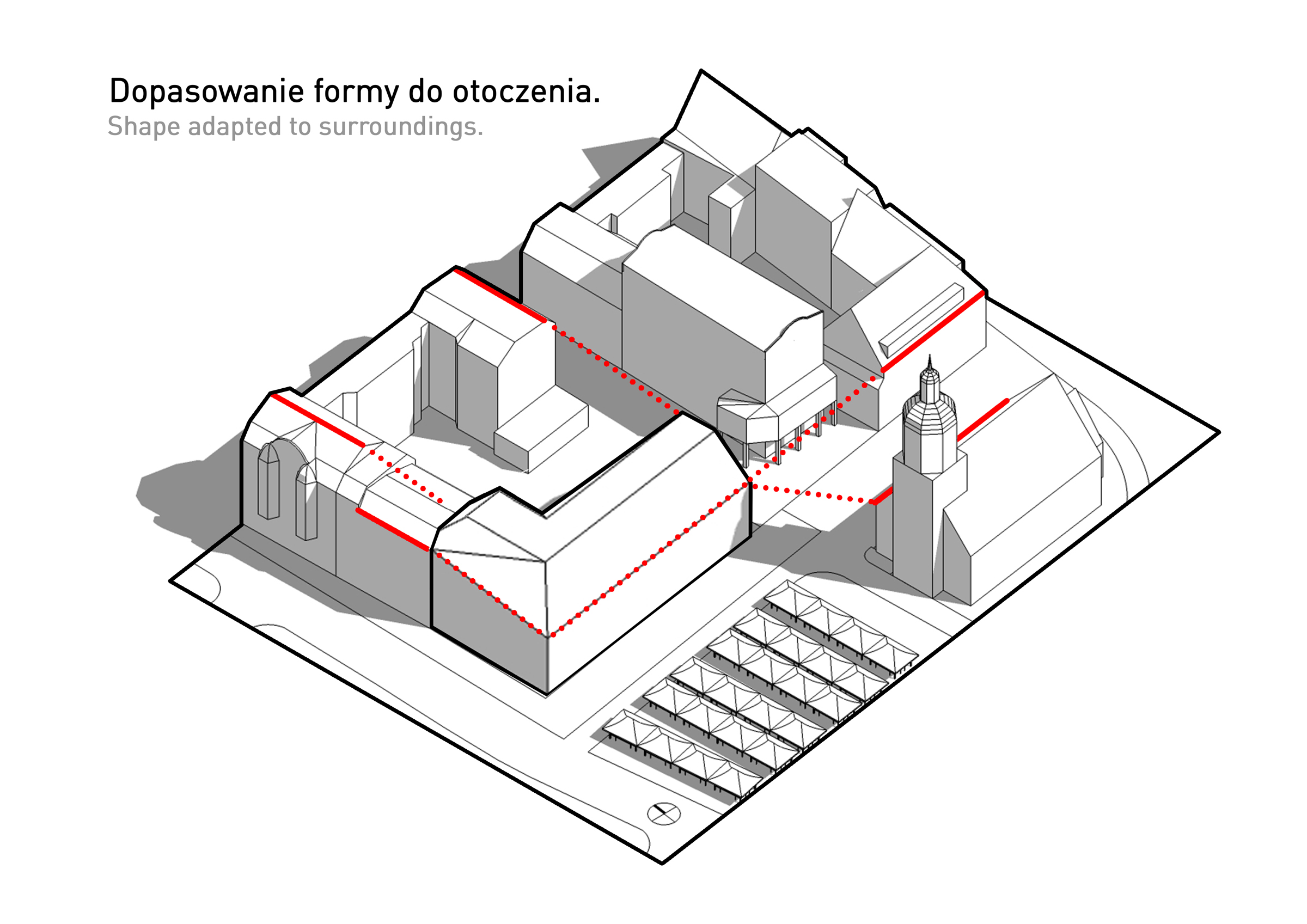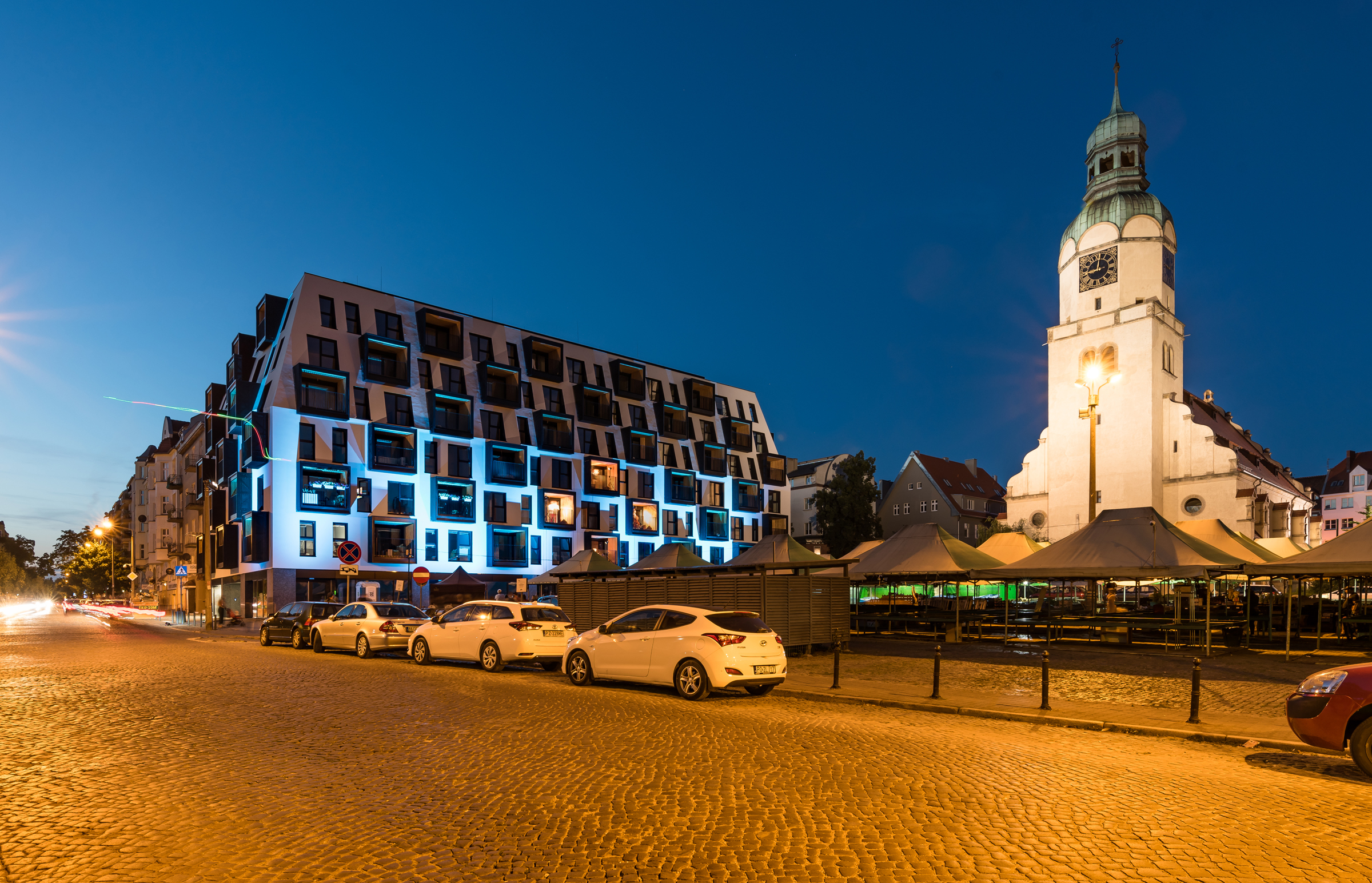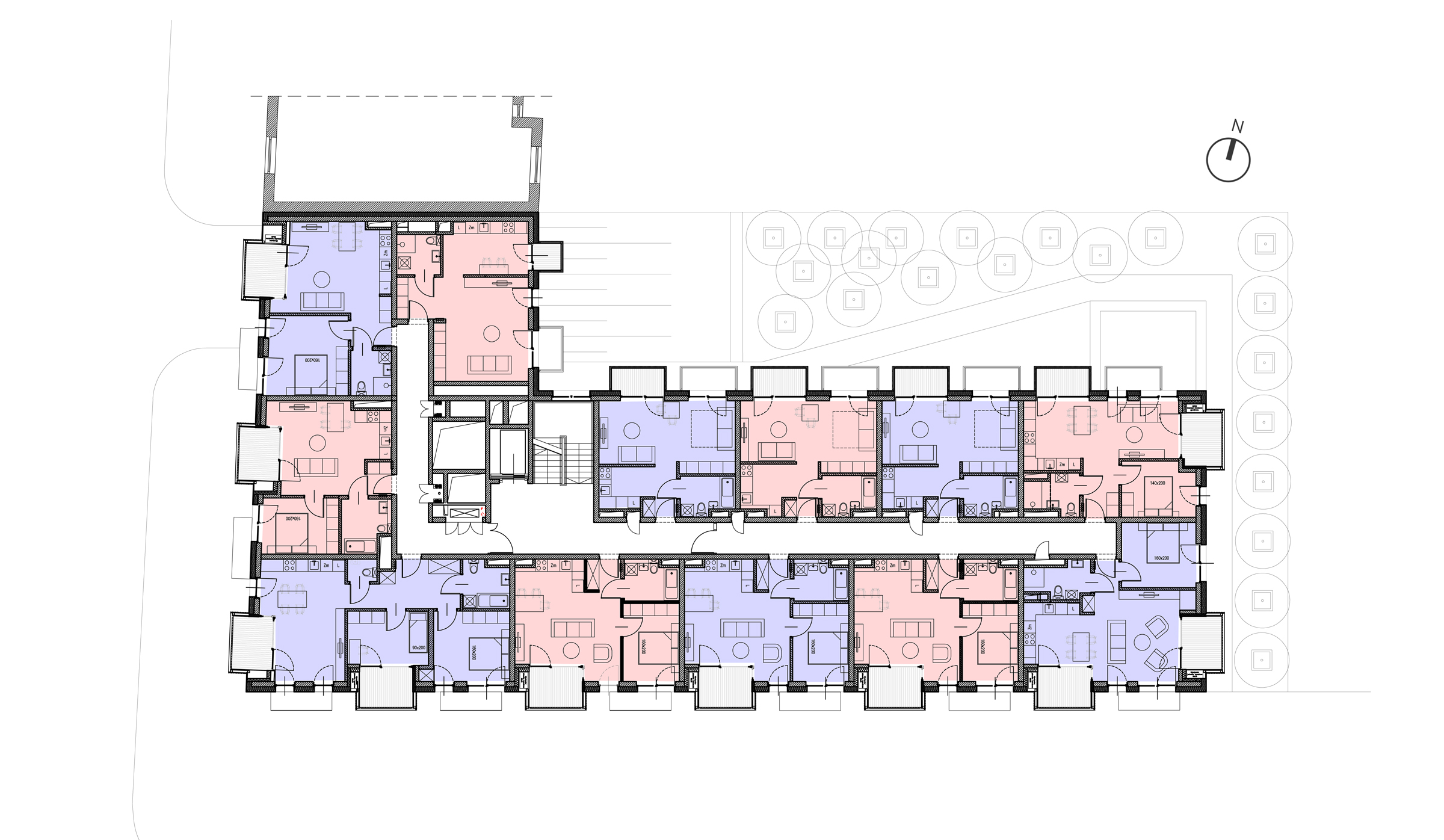 Colours
Due to the fact that the south elevation is exposed to strong sunlight all day long, we have adopted as light a colour scheme as possible, among other things to limit heat gain, while the window recesses and external loggia enclosures are dark in order to limit the amount of sunlight reflected and entering the flats.