Description
This is a residential building, which stood on the corner of Sokoła and Generała Maczka Streets in Poznań. It supplements the post-war urban fabric, which in its urban layout refers to the inner-city quarters. However, it is located outside the city centre, so it is not covered by the standards of illumination of flats applicable in the strict centre of Poznań.
Idea
When working on the building, we tried to design it in such a way that it would not take away the light from the neighbouring buildings, but would also provide optimal light for the flats and the patio. For this reason, the top two storeys are selected in several places, giving the building a distinctive shape. These places are emphasised by the dark colour of the plaster, but we have also used them to arrange the terraces of the adjoining flats.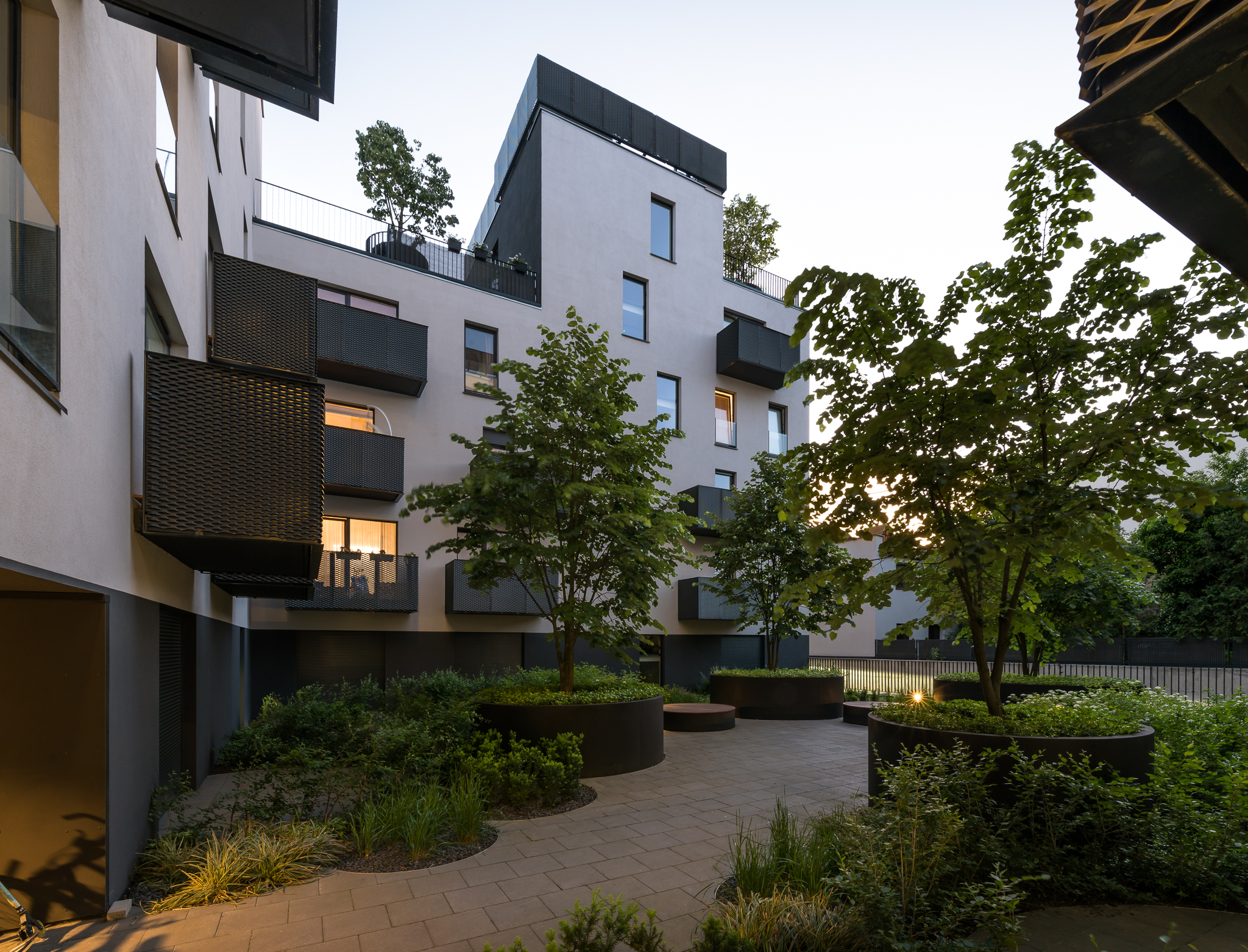 Lump
The terraces are covered with wood and supplemented with ornamental grasses and dwarf trees planted in specially designed pots. The building's plan resembles a U letter, and is based on three vertical communication shafts.
Photos: Tomasz Hejna LAGOMphoto / Dawid Majewski FotoVideo / Fotografia Przemysław Turlej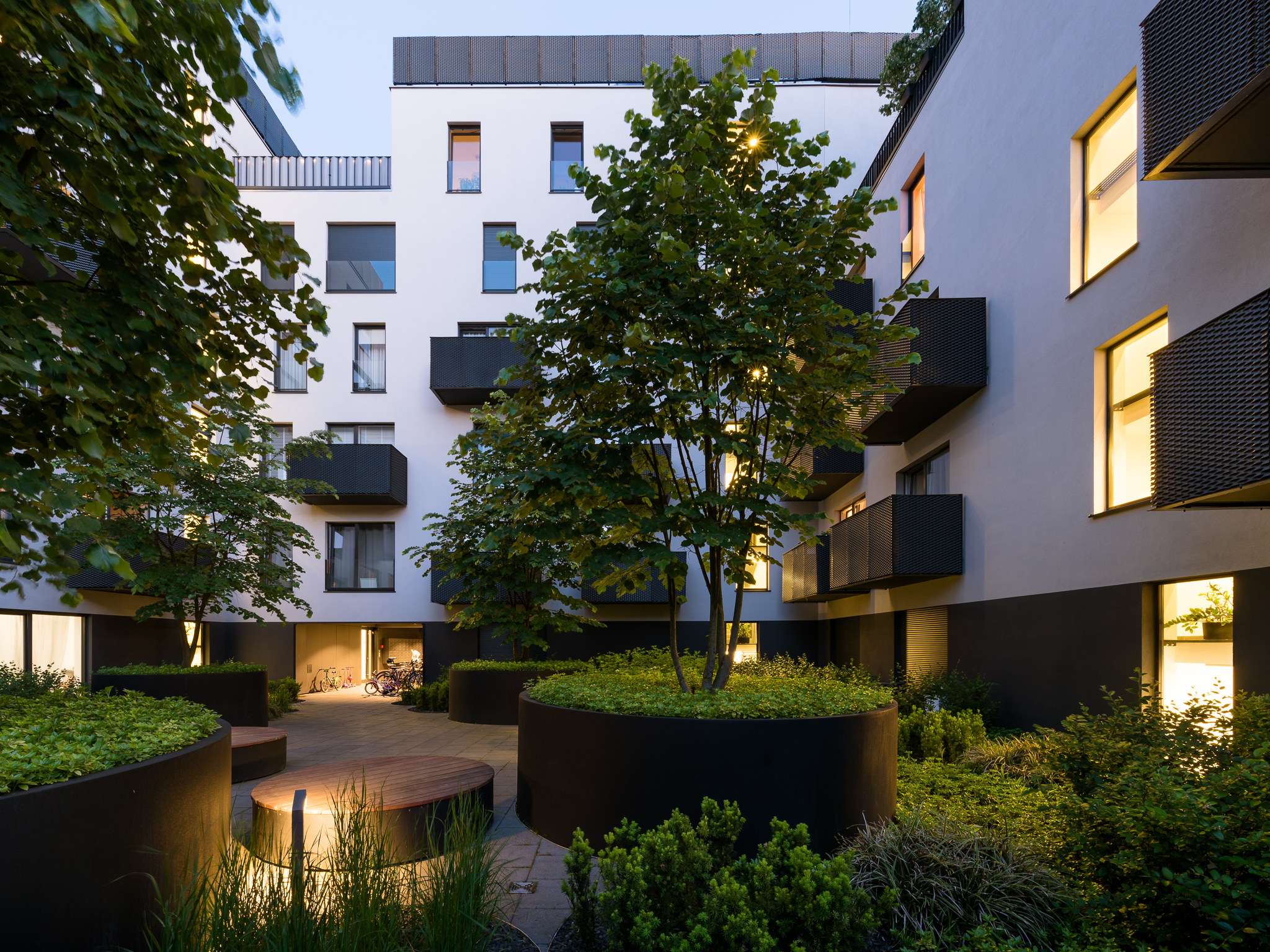 Drawings